1.

The "Tang Poems" translates some of the most beautiful poems from China's Golden Age of Poetry in the Tang Dynasty. 唐诗
It is published by Amazon.com. 本书由马逊公司出版.

There are currently several editions of "Tang Poems" by Marie Sun and Alexander Sun listed on the Amazon Kindle eBook store. Readers may purchase any one of them, as the substantive content of all are exactly the same. (The very first edition sold before Dec. 23, 2017 had only some spelling and minor technical errors.) All the edition is US $3.50.

View extracted sections 摘录:

2.
The Tang Poem Zhuanshu Calligraphy presentations for book "Tang Poems" 唐诗篆书书法
View Tang poems with English translations on the next page.
(

These images may be freely copied for educational purposes of uses

.)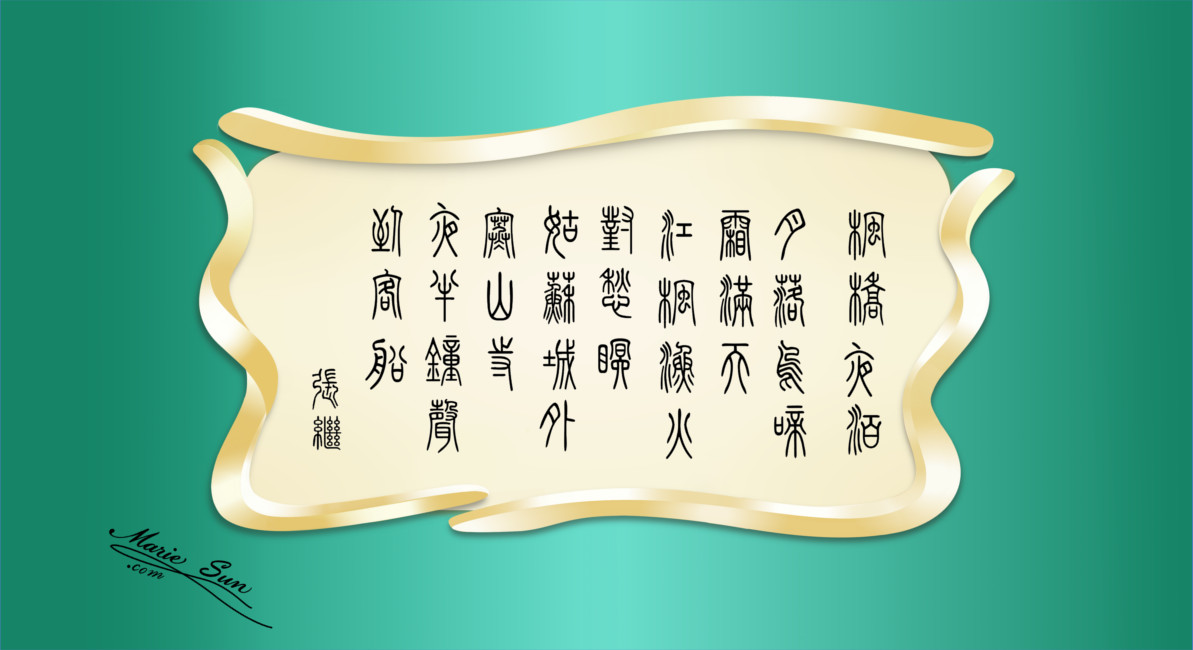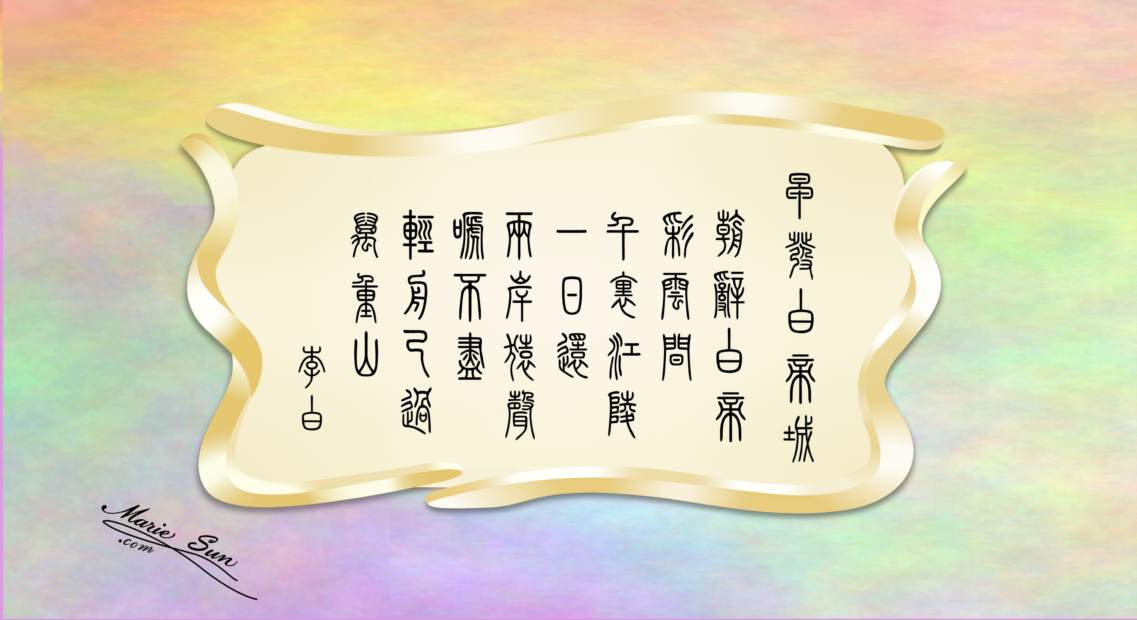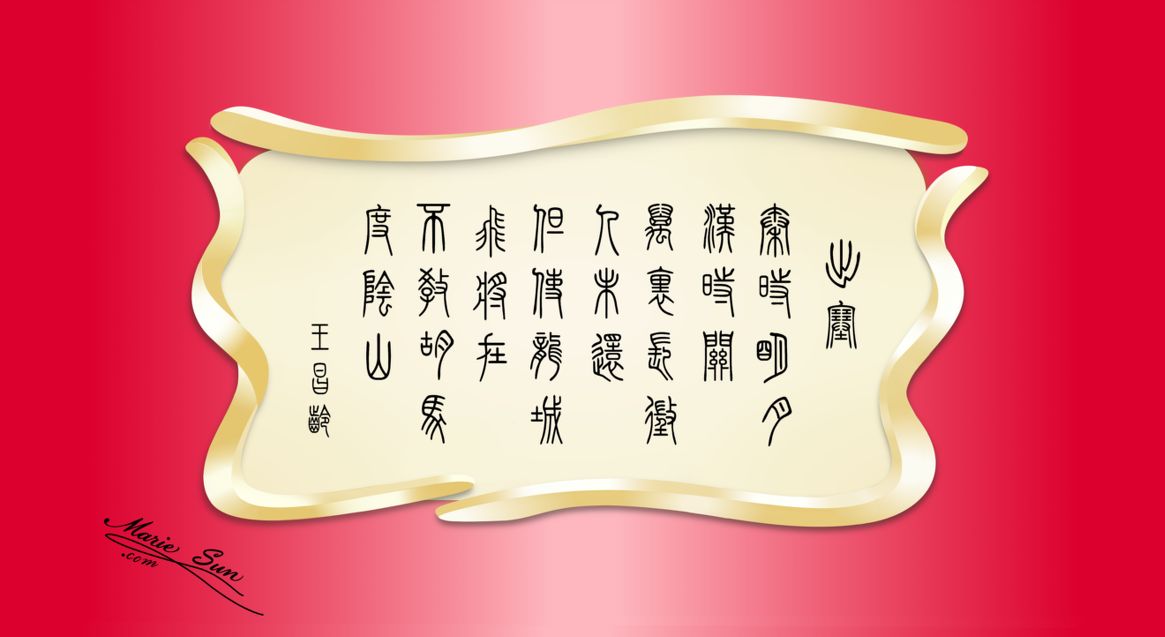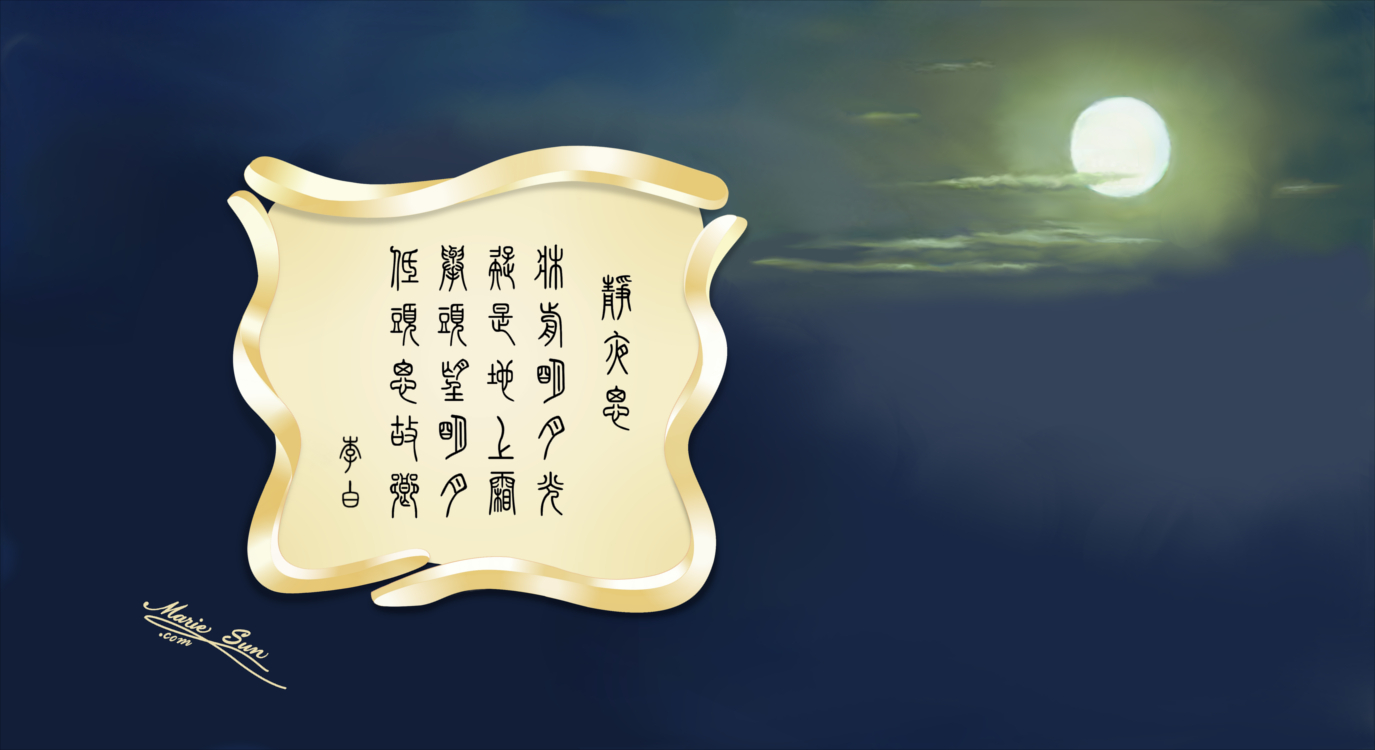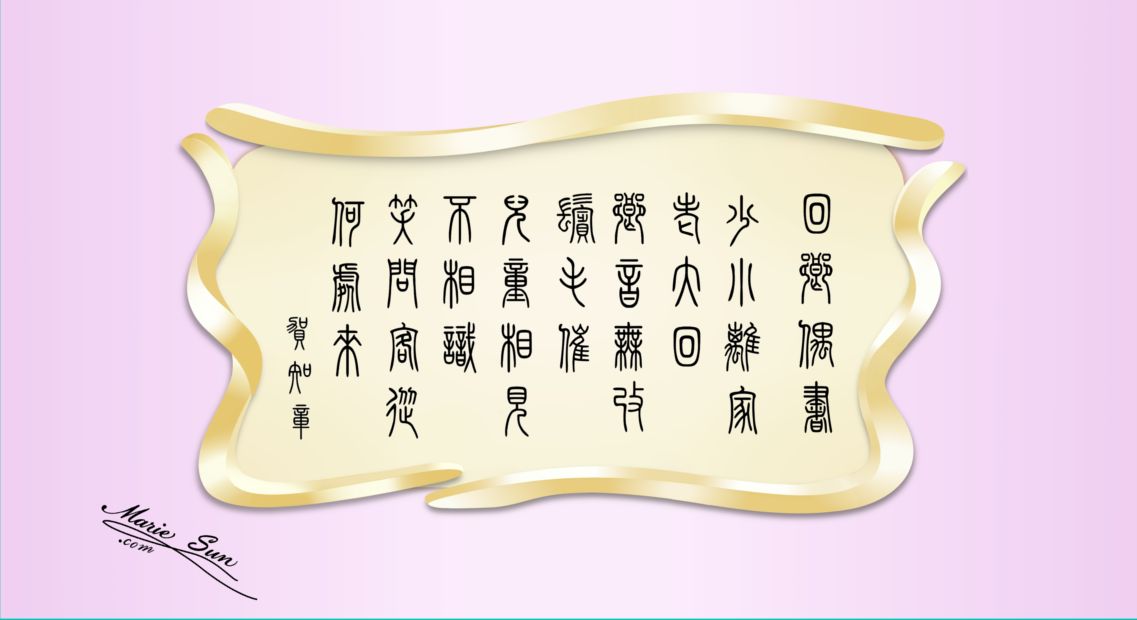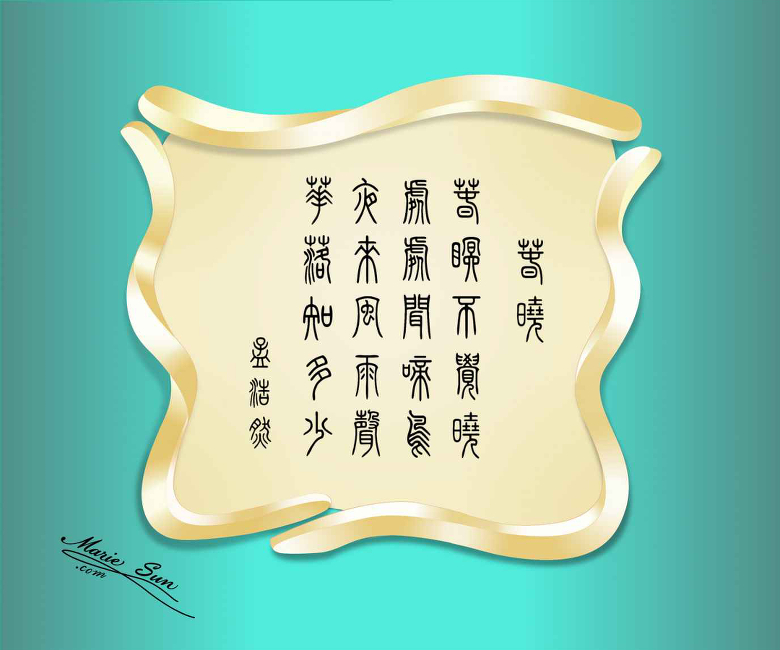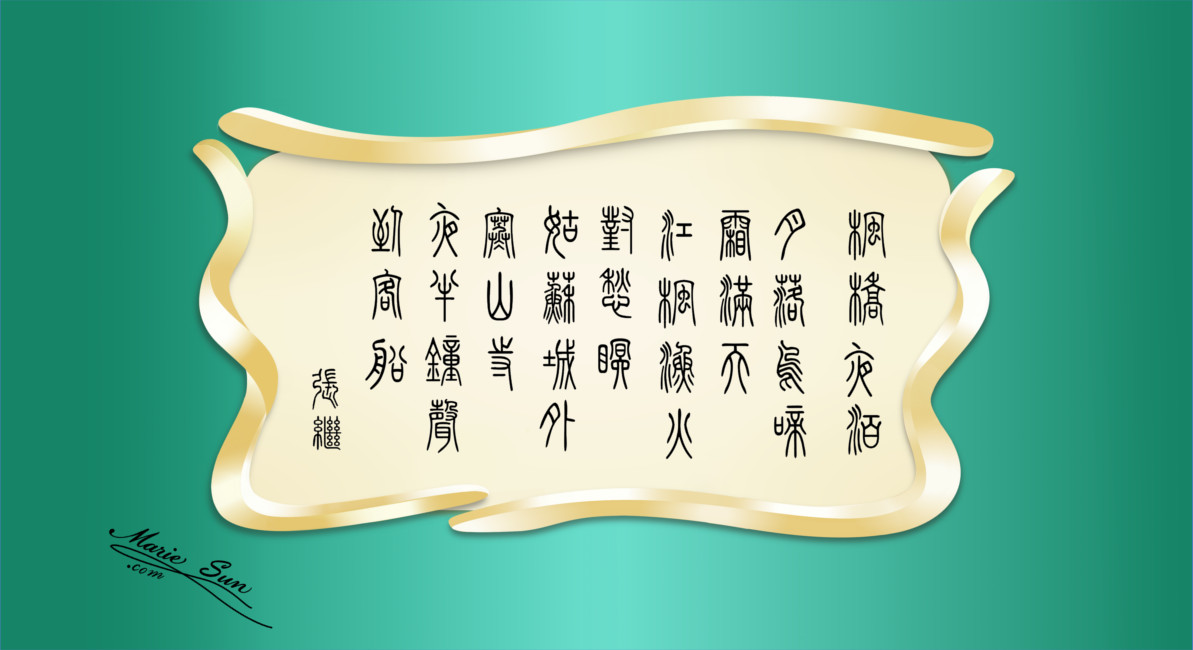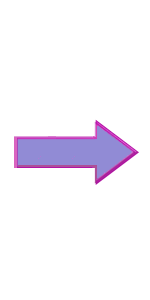 | | |
| --- | --- |
| 3. | Enjoying a cup of coffee or tea printed with stylish Tang poem calligraphy |
| 4. | Instructions for beginners on how to download free Kindle App for reading eBooks |
| 5. | Others - Marie's Paintings (not related to the book) |
All rights reserved by ©www.mariesun.com
Display all zhuanshu calligraphy
Bottom
poem #03

D

poem #08

D

poem #17

D

poem #19

D
poem #25

D
| | | | |
| --- | --- | --- | --- |
| poem #01 | poem #03 | poem #06 | poem #08 |
| | | | |
| --- | --- | --- | --- |
| poem #17 | poem #19 | poem #20 | poem #21 |
| | | | |
| --- | --- | --- | --- |
| poem #23 | poem #25 | poem #25 | poem #23 |
| | | | |
| --- | --- | --- | --- |
| poem #01 | poem #03 | poem #06 | poem #08 |
| | | | |
| --- | --- | --- | --- |
| | poem #19 | poem #20 | poem #21 |





Return





Co-author of book "Tang Poems" and web designer : Marie Sun, also named Marie L. Sun and 孙罗玛琍

Marie was born in mainland China and moved to Taiwan with her family in 1949 during the China civil war. She grew up, educated in Taiwan and graduated from National Taiwan University in 1965, majoring in economics. She immigrated to the U.S. in 1968 and worked in the computer field for various companies, including IBM, retiring in 1992. In addition to computers, she has always had a passion for Chinese poetry, calligraphy and painting. She would like to share some of her paintings with others as well.































M171204